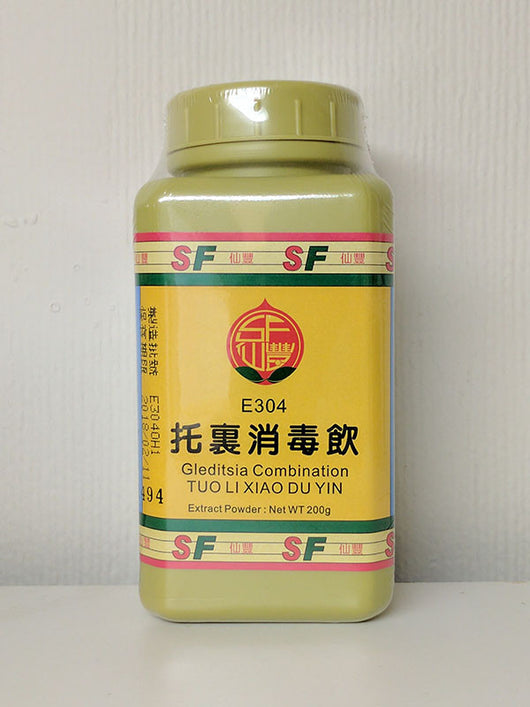 Tuo Li Xiao Du Yin 托裡消毒丹
Sheng Foong
Gleditsia Combination (formula for treating abscess and ulcer)
Effects: tonifyinq qi and nourishing blood; expelling from within  and detoxification.
Indications: For abscess lasting for six or seven days . It will help abscess not yet formed resolved and abscess  rupture by taking this formula, quicken the qi and  blood,   secure spleen-stomach, keep toxin from attacking inward, facilitate rupture of toxic pus, and promote tissue  regeneration.
Clinical Reference: This formula is often used in treating abscess; suppurative lymphadenitis; bubo(inguinal lymphadenitis); multiple muscular inflammation; inflammation around the anus; subcutaneous pus and sore; mastitis.